We have always been fascinated by the sea, and over time we have had the opportunity to navigate across open seas while exploring unique places. Such a strong bond has led us to master every aspect of the life of sailors – from flora to fauna, from the Adriatic Sea to the Atlantic Ocean.
Be it a boat trip or a beach walk, the two of us cannot stay away from the sea, not even for a day. How could one live without the scent of salt, the sound of waves, the fish, the breeze, and everything that is part of the maritime world?
Therefore, in 2018 we established Konero Brothers to promote our beloved homeland and the beauties of this stretch of the Marche shoreline through our boat trips along the Conero Riviera.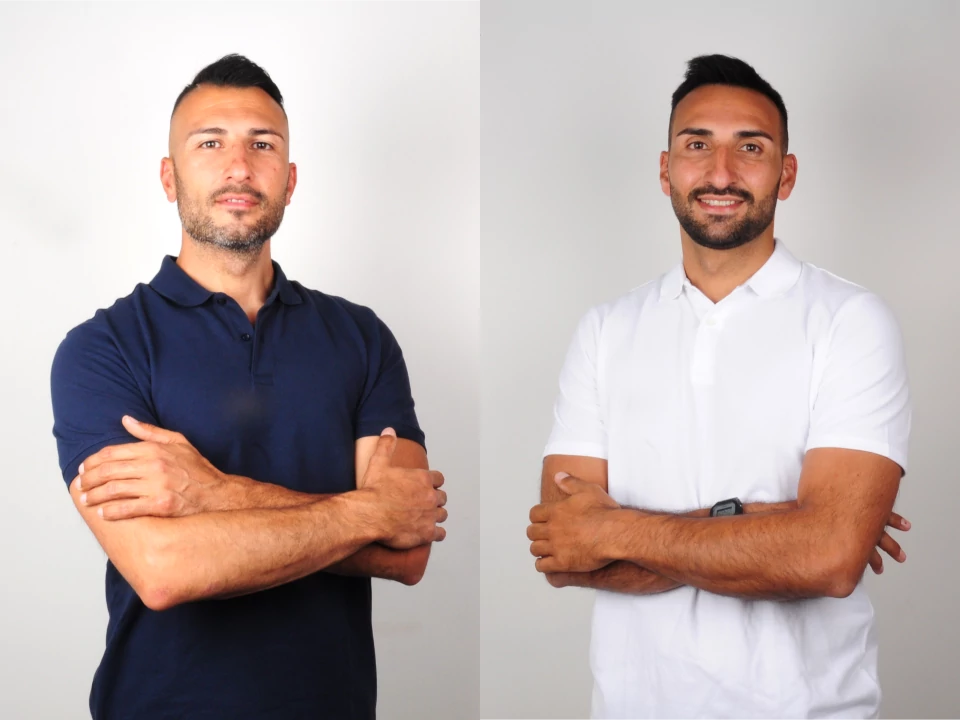 Marco and Davide
brothers bound together by a deep love for the sea and their homeland
The goal is to provide you with a pleasant and relaxing day by combining expertise, tradition, and innovation.
Our strength?
Being able to turn a boat tour into a sensational experience!